When I posted my initial preview list of games releasing at Gen Con this year – I commented about being overwhelmed by the number of titles I was interested in. As such, despite a number of companies without any games announced for the list, I wrote my preview anyway. There certainly wasn't a shortage of titles I was excited about. I'll still stand behind every one of the games on that initial outing. However, the Board Game Geek preview list got its own overhaul recently, and a number of companies that were silent have made their announcements two weeks out from the event. So that sent me digging, once again, into the mountain of titles coming out at this year's con.
Much like before, this is a summation of titles from the BGG list, so even if a game comes out at Gen Con, if it's not on the list, I'm not counting it. Demo only games don't disappear, so my priority is to only cite games listed for sale at the event. And expansions don't make the cut, since you probably already know if you love the game being expanded, so you don't need me to point that out to you.
And so – here we go for round two.
Games I'm excited about:
Galakta-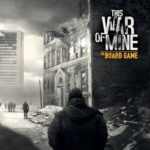 This War of Mine – It's well documented that I love the original This War of Mine video game. It is a game of hard choices, palpable tension, and a deeply human story. So when they announced that they'd be turning a game about refugees in a war-torn city trying to stay fed, healthy, and safe amid raids and random soldier patrols into a tabletop experience, I was sold. Lack of funds at the time was the only reason I don't already have this one from its kickstarter.
IELLO –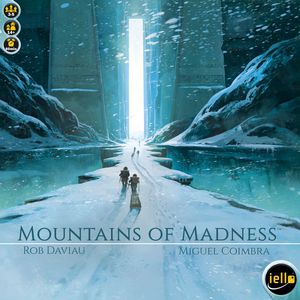 Mountains of Madness – Despite the Perna household's "No Cthulhu Rule," I still think this one would make its way through to the collection based on what I've seen. Players try to communicate and tackle obstacles, but madness is taking them. They secretly have all sorts of crazy rules and actions they have to follow just to be able to begin to move forward. For instance, one early reviewer reported he had to make a "finger mustache," and could not speak until one of the other players did likewise. BRING ON THE CRAZY! This sounds great.
Mindclash Games-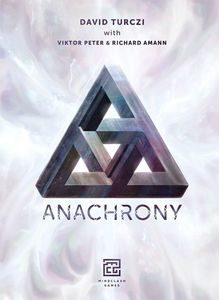 Anachrony – When this game hit kickstarter, I thought it looked interesting, but the price tag sent me packing. However, as more and more reports came out from reviewers, the more I felt the pull of it. While there is an element of minis driving interest, there's an edition of the game that does away with the minis for a lower price tag, and people still think the game play is great. I'm fascinated by the time travel aspect, where you can get a resource you don't have at the moment from your future self, and then have so many turns to pay yourself back. I'd love to give this one a try and see if this mechanism provides interesting strategic play, or is just an annoying gimmick that kicks my tail.
Oink Games –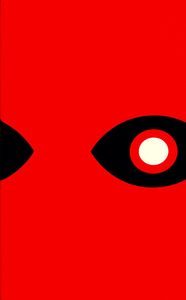 Insider – There's part of me that didn't want to put an Oink game on this list – as every Oink game on the list has been available for a while – provided you don't mind importing them. However, I'm not usually one for importing games, so I'm going to err on the side of 'they're bringing them here, so let's get them!' Insider is the newest Oink game making the rounds, and it seems fantastic. It's a quick bit of yes or no questions as players ask questions in order to determine the secret word that only the Master knows – so it has elements of games like Spyfall – and even Chameleon, which made the first list. The speed of the game has me super excited, as well as the potential for folks to have a lot of fun accusing each other of being the insider and only to find out they just came at the question from a different angle.
Osprey Games-

Zoo Ball – I give you Exhibit A in my case about judging games by their box art. The cover made me think that it'd be something I might be interested in now that my need for kids games has dramatically increased, but nothing more than that. Then I started to see the pictures of the components. This is a dexterity game where you flick your animals across the table to try and push blockers away, toss scorers across the goal, and use special abilities you can utilize with your custom teams. I have no idea if the execution matches my hopes for this sort of game – but I'm definitely up for finding that out.
Pandasaurus Games-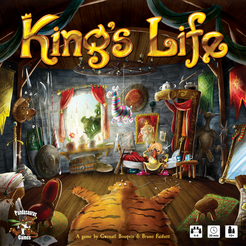 King's Life – Everybody wants to get in good with the king. When the ruler of the land calls you a friend, you can pretty much do what you want. How do you make friends with his majesty? By helping him have as much fun as possible. I like that this game is short (roughly 30 minutes), it's designed by Bruno Faiduti – whose games I usually enjoy, and that theme just makes me giggle. It's especially the case when you team it up with the art style this game has.
WizKids –

The Expanse – I've yet to watch a single episode of The Expanse, though I know a number of people who are rabid fans of the show. The show's setting seems like something that is right up my alley with folks on Earth, Mars, and an asteroid belt in the middle – each with their own perceptions and loyalties. So when I had a chance to interview Geoff Engelstein and hear about some of the gameplay and spoiler free things to expect about this title, I went in knowing I would want to give this one a try. A political game that plays reminiscent of Twilight Struggle in a sci-fi setting? Yes please.
Z-Man Games –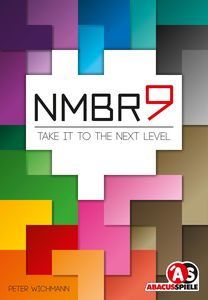 NMBR 9 – This last one is another in the "if I imported it, I could have it already" court, but who needs that when somebody else is willing to go through the hassle of importing games for me? I first heard about NMBR9 from Suzanne Sheldon, and did honestly go looking for ways to import it from Europe. The game is built off of stacking number tiles on each other. There are rules about what is a legal move and what constitutes "overhang" – but ultimately it's a simple game that is easy to explain to people regardless of their experience. I'm always looking for games I can play that is both accessible to non-gamers and interesting enough to engage hardened strategy hobbyists – and this seems to sit squarely in that sweet spot.
Honorable Mentions:
Grimm Forest (Druid City Games) – From the BGG page: "Grimm Forest is a 2-4 player strategic game of Hidden Movement, Resource Gathering, and House Building." Yup. I'm so in that it would have definitely made the list, but it's demo only.
Game of Thrones Catan (Fantasy Flight Games) – This one is only an honorable mention because it might just be regular Catan with a theme pasted on it. But the cards do give me hope that this is a unique re-imagining, and they got Klaus Teuber involved in the design.
Legends of Sleepy Hollow (Greater Than Games) – the idea that you are villagers investigating the disappearance of Ichabod Crane has my lore-nerd senses tingling. But this title is demo only, so it couldn't make the list proper.
Thornwatch (Lone Shark Games) – I love the world building of Thornwatch – based in the Eyrewood of Penny Arcade's Lookouts comics. Naturally the art is on point, and the game play seems interesting. Again – demo only, though I expect they'd want to bringing this one out at PAX Unplugged anyway.
Fallout: Wasteland Warfare (Modiphius Entertainment) – It's a minis game in the Fallout universe. This is a "shut up and take my money" sort of situation. I have some high hopes for this game.