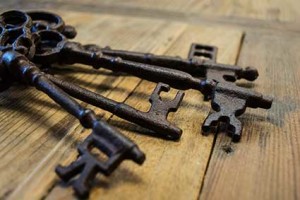 Welcome to the very first episode of our new storytelling podcast! Once a month, we'll select a theme and provide a selection of interesting options for your various storytelling
needs. Whether you use them for character development, creating plot points, world building, or storytelling outside of the gaming table – we provide a host of interesting options to get your mind going.
This first episode finds your hosts, Mike Perna from Game Store Prophets and Grant Woodward from Saving the Game, talking about skeleton keys. What better theme could there be when talking about opening a new adventure in podcasting?
If something we talk about in this, or any episode gets your mind going – please feel free to add a comment to this post. We'd love to hear how you fit them into your own stories and games.
We hope you enjoy this episode and come back each month to hear what other prompts we come up with.
Podcast (macguffin): Play in new window | Download
Subscribe: Apple Podcasts | Android | RSS