I wanted to throw up a quick news post to share the contests that we currently have running right now.
Find Mike on Gamerstable!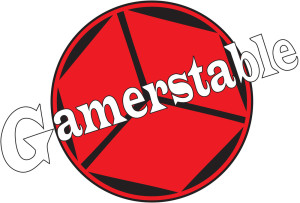 I've been listening to the folks over at Gamerstable.com for ages now. They are a really entertaining RPG podcast (though I will throw a content warning up here for our younger regulars). Part of the reason I listen is their amazing collection of actual plays done up in the spirit of radio dramas. I've been such a fan, that when they put out a call for people willing to do NPC voice work for their upcoming Shadowrun game – I jumped on it.
The AP is already posted for folks who support them via Patreon, but it should be available to the wider populace any day now. After you've given it a listen, entering the contest is simple.
-Email us at Contact@innroadsministries.com with the subject "I heard you on Gamerstable."
-The body of the email should say THE NAME of the NPC I played and WHERE THE PCS MET HIM
I'll give everybody 1 day after I get the first correct email – and select a winner from what I get. The prize for THIS contest is an InnRoads swag set – a set of our buttons, stickers, and even a limited time magnet that was only available at our Tavern Con event earlier this year.
InnRoads Hates Zombies
We have a copy of I Hate Zombies from the folks at Board Game Geek that we want to give away. We'll be accepting entries UNTIL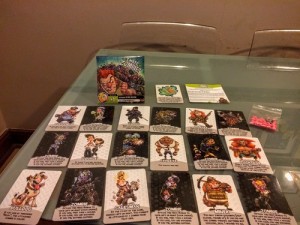 SEPTEMBER 15TH. How do you enter? There are a handful of ways, and each one you do gets you another chance to win:
Leave a comment on episode 1 of the MacGuffin Factory with a MacGuffin you'd love to see us talk about or how you plan to use one of our suggested ones in a game or story you're creating
Leave a comment / review of Game Store Prophets on iTunes or Stitcher
Follow us on Twitter (@innroads) and tweet us with the hashtag #zombiehate
Email us (contact@innroadsministries.com) with your favorite moment from our InnRoads Plays D&D 5e series
After the 15th, we will randomly select one of the entries to win I Hate Zombies.
Good luck folks!
Speaking of things ending September 15th – remember, you can order an InnRoads Regulars team shirt through 'til that date as well. All proceeds from that sale go to help support our team in this year's Extra Life event.